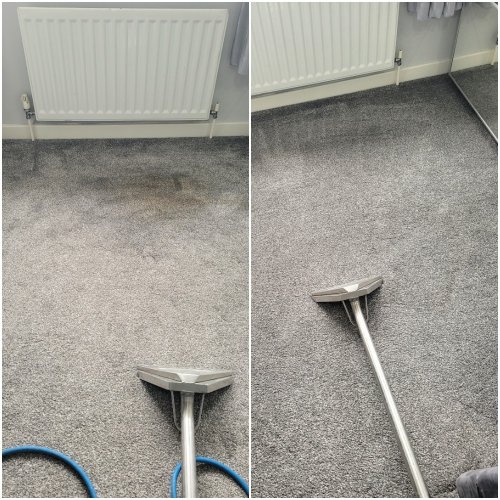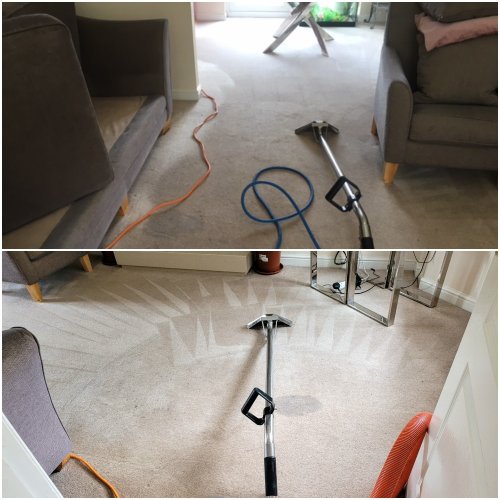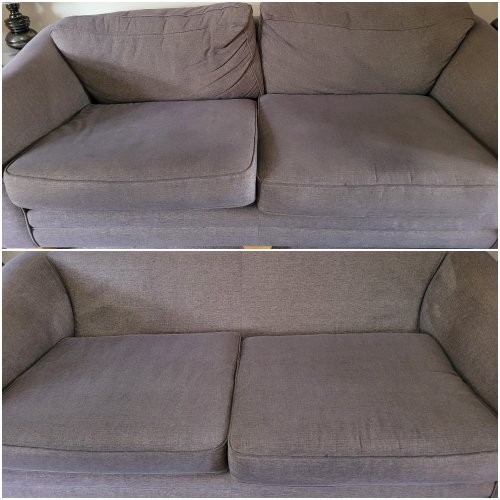 Our carpet cleaners in Runcorn have extensive experience.
They have been in the industry for over twenty years. We recommend using our service at least every twelve months to maintain your furnishings and remove stains, dirt, and odours. If you have toddlers or pets, you should do it more often. Replacing furnishings can be expensive and inconvenient, as it requires emptying the rooms. This applies to both residential and commercial customers.
Therefore, costs can be an important factor. We only deliver quality. We have customers who use our service twice a year, but most of our regular customers contact us because they have animals. They are aware of what our dog friends can bring into the house.
Smells can change a room's environment. We become complacent and adapt to these smells, so it is usually a visitor who can tell the difference.
Removing odours can be complicated, so we can use a combination of chemicals and ozone machines to eliminate this issue. This also includes drug smells.
This will give you an idea of the cost.
Stairs cost £30.00.
The living room starts at £55.00.
If urine is a problem, this is a prerequisite for advanced removal.
Although our prices are lower than other companies', we deliver quality. How do I know I am better than other similar companies?
Runcorn Carpet Cleaners
Repeated business is usually through word of mouth. We provide better service with high-quality chemicals and gels, plus our tricks of the trade.
We received all our training via the Ncca and Iicrc. Here, we learnt about fibres, construction, and methods in hands-on courses that lasted ten days each. There is so much to learn. The high pass rate we achieved helped us have lower costs for our insurance policy.
Chemistry is an important component in understanding the abilities of alkalis, acids, and enzymes.
We use various techniques. Steam extraction is our most popular method.
Our truck-mounted machinery can reach temperatures of 150 °F. Our super vacuum performance picks up to 95% of moisture and leaves a dry fabric after completion. If we work in more than one area, we use our air movers, which will rapidly extract further moisture. You can expect 100% drying in about 2 to 4 hours.
The advantages of steam are well known: it breaks down grease and dirt. With handling materials, the advantages increase. Enemies of microscopy such as dust–mites, bacteria, viruses, and allergens. All this can hurt a person's well-being.
Other systems are used, but it all depends on the type of fibre we are dealing with
That's what we do.
1 / A survey to identify the condition.
We look for joints, and general fit, and identify which materials, urine or other odours require additional attention.
2 / How will we proceed?
Do we use steam, low humidity, or a dry method? Using different methods leads to different results.
3 / Dealing with your stains.
Not all of them can be uplifted. If a customer has attempted to remove stains himself, we find that the use of shop products causes more harm than good. If you have one of these solutions, please read the fine print. It clearly states–please test in an inconspicuous area.
Why do you have to do this? Manufacturing does not know what type of fibre you have. The contents of any stain removal product contain a bleaching agent which may cause damage.
We carry a variety of chemicals, all of which are suitable for their purpose. So removing tea or coffee would not be the same as removing red wine or spilt food. Like your washing machine, your furniture is equipped with different programs.
You may also want to consider stain guarding. This application prevents future spillages from seeping into your underlay.
4 / What we do.
Our service includes thorough vacuuming. This is very important.
This not only releases a lot of loose impurities but also revives the fibres again so that any chemical application can better adhere to and function.
Visually, everything is divided into segments, each segment is treated sometimes we repeat it if necessary.
Steam extraction is the most popular system we use. Steam temperatures up to 130c with a psi of no more than 400.
The advantages of steam extraction are:
1 / Deep penetration.
2 / Breaks down all grease components.
3 / Destroys bacteria, dust mites, and allergens.
4 / Eliminates most stenches without the use of chemical assistance.
5 / This is the most thorough method available.
You may also consider carrying out the work yourself.
There is a vast difference between what we can achieve and what the DIY person can achieve.
May I suggest you read this about renting a cleaning machine?
With your fabric upholstery, we use different hand tools. Water temperature and which solutions are used.
A leather sofa is again something which should be executed by a trained person.
Understanding the hides, colour runs and feeding correctly. Leather Upholstery cleaning.
What type do you have? Grease marks from the head and hands are the more dirty area, however, things such as dye transfer, and spillages are common too. To prevent any type of cracking, regular servicing is required. This entails a nourishment cream that enhances the longevity of your leather.
Contact our office for a free quote. Our offer can be made by phone or a personal visit can be arranged.
We live in a three storey property. Are you still able to access our top floor?
We carry over 100ft of hoses. Reaching the top floor is normally a problem.
My dog has had an accident. Are you able to eliminate this odour and stain?
 Chemistry is used removing odours.
Steam extraction will eliminate odours, with the assistanc of the chemicals  to most rid stains. 
How much does it cost for your services?
Whilst we have standard prices, such as a flight of stairs being £30.00. a standard lounge being £55.00 this can change should extra work be required. Such as stain removal, urine removal, plus other variants. This is why we like ot visit to view your requirements.
Do you have a minimum call out charge?
Yes our minimum call out charge is £35.00
How quickly are you able to visit me to carry out the work?
Pending what needs doing we like to be able to action the works for you as quickly as possible. It all depends on our workload at the time. We do work into the evening should this be an option for you?
 Carpet cleaning Service in Runcorn. Call us now on 07787 347010