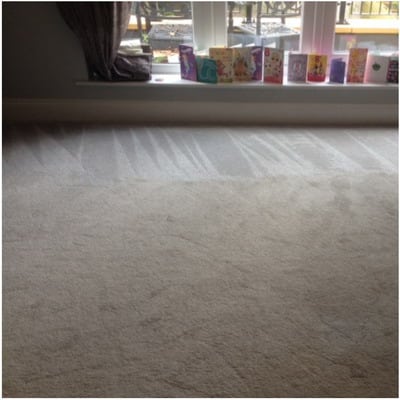 Our carpet cleaners in Lymm are very experienced, with over twenty-two years of experience.
We will only use quality solutions that will revive and restore your furnishings to their former glory.
One needs to understand the construction and fibres. What treatments complement the fabrics?
To understand this, we attended the Ncca and Iicrc schools. This is where we learn everything required to make your experience working with us as easy as possible.
Not only are these five-day courses hands-on, but we have written assessments to carry out as well.
The higher your grade and competency, the lower your insurance is.
As an example, dealing with a sisal or Wilton cannot be treated in the same way as you can with synthetic fibres.
If you did, then these would shrink and this in most cases will not be fixed.
Carpet Cleaning Lymm   
To ensure we understand the work we are about to carry out, we will complete our survey.
This considers the fibre, fitting quality, stains and odours.
For these customers, they were the owners of dogs. And what comes with our pets are smells and accidents.
Before we start, this refers to any method we vacuum.
Doing this removes as much loose grit and dust as possible, so any solutions applied have more area to attach themselves to.
1/ This ensures that the deposit is returned
2/ The property is habitable for the next customer.
For both jobs, we used the same solution, which was an enzyme product.
Application is via water line under pressure.
Once applied, I then massaged the application into the fibres.
We allow this to dwell. Doing this allows the chemistry of the solution to break down the soils, grease, grime and some stains.
During this time, we will set up our machinery. Fill the fresh water tank and add a capful of acid.
We then proceed. Working from the furthest point backwards. Checking the work is ongoing.
When stains are the issue, we deal with these first using dedicated solutions.
Please note that whilst we carry an arsenal of chemicals with us, not all stains can be removed.
1/ If the customer has attempted to deal with the problem themselves, you may have sealed the stain in.
2/ When the material such as wool is the issue. This is a natural yarn and such items as blood can prove difficult to remove.
Pet Odour Removal from carpets and Upholstery 
We love our pets, however; they come with a health warning. They stink. They roll around, slobber, shake, vomit, and pee. Don't try shop products hoping it will make the problem disappear. We use specific chemicals to eradicate smells.
To eradicate this odour completely, we apply an odour-eating solution and re-apply after the steam cleaning has taken place.
Dirty edges- otherwise known as draught marks. This is dust trapped on the subfloor. Over time, they vibrate to the edges and darken the fibre. This can be removed, however, it will return.
How to remove urine from carpets
We have three levels.
1/ Easy- A cold water flush to start, followed by a specific urine destroyer. Re-flushed under pressure with steam.
2/ Medium- Visual and odour inspection. We would also use a UV torch. Longer dwelling times. Repeated applications.
3/ Complicated- We remove the damaged underlay. Treat subfloor. Refit new underlay. Steam extraction now takes place. If a yellow or orange colour exists, this equals bleach damage.
Chewing gum
Don't remove this. Dependent on the construction, we use gels, sprays plus steam to melt and remove these.
Using a sharp knife, we pierce the gum and apply the solution to the centre. Leave for ten minutes and then carefully pick away. Another way is to spray wd40 which sometimes works.
Stain removal Products
Don't use the products available in shops. These contain bleaches.
In the small print it will state -please test in an inconspicuous area.
Using these may cause permanent damage and is a reason customers contact us.
We have to use our skills to try to reverse what previous attempts have been used. Most times, we are successful. Common issues we have to tackle are tea and coffee, red wine, blood, vomit, urine, paint and varnish and many others.
Please, not all stains can be extracted and are the property of the customer. We always try our best to remove them.
We used our sofas a lot. We transfer grease from our heads and hands, spill things, plus a lot more.
Over time, the fabric looks grubby.
We use specific solutions for upholstery and sofas.
Preparation is key.
Applying and agitating the solution thoroughly yet carefully.
The actual cleaning takes time to complete. We also dry the furniture once the work is completed.
Leather Furniture cleaning Lymm
Leather is treated differently. Understanding the hide if the colour transfer could be an issue. We wipe down all areas using an alkaline solution or cream. This breaks down the grease and dirt. Sticky feeling, dye transfer, and general dirt. Upon completion of this stage, we repeat the process, using proven quality leather solutions, so in effect, the settee is being worked upon twice. For the final phase, we moisturise your furniture.
When works are completed, we can apply a protector that will resist future dirt and spills, preventing re-soiling and damage. An option that comes at an extra premium. We can provide a separate quote. Please note that stain protection wears away. We advise you to have this application re-applied annually.
Renting a carpet cleaning machine
You may want to try the DIY approach, which I would strongly advise against.
1/you are not trained.
2/ What fibre are dealing with?
3/ What water temperature is safe for the fabric causing no damage?
4/ Removing as much moisture to ensure you don't create smells because of long drying periods.
How much does professional carpet cleaning cost
What you are paying for is my skills, experience, time, solutions, and customer service.
We have minimum charges that I will share with you.
Flight of stairs £30
Lounge              £55
Lounge/diner    £75
Bedrooms          £25 for a standard room
Full House and end of tenancy. We like to visit to view it. 
Flood damage restoration will require a survey.
I live in a three storey property. Can your equipment reach?
We carry 120ft of hoses. Reaching the top floor is not a problem
My pet has had accidents. Can you remove this type of stain and the odour?
It is all about chemistry when it comes to stain and odour removal.
Steam will normal destroy the odour, with help of our chemicals and gels to rid stains. We have a high success rate in this type of work.
What are your prices?
Whilst we have standard prices, such as a flight of stairs being £30.00. a standard lounge being £55.00 this can change should extra work be required. Such as stain removal, urine removal, plus other variants. This is why we like ot visit to view your requirements.
Do you have a minimum call out charge?
Yes our minimum call out charge is £35.00
How quickly are you able to visit me to carry out the work?
Pending what needs doing we like to be able to action the works for you as quickly as possible. It all depends on our workload at the time. We do work into the evening should this be an option for you?
 Carpet and Upholstery cleaning Service Lymm