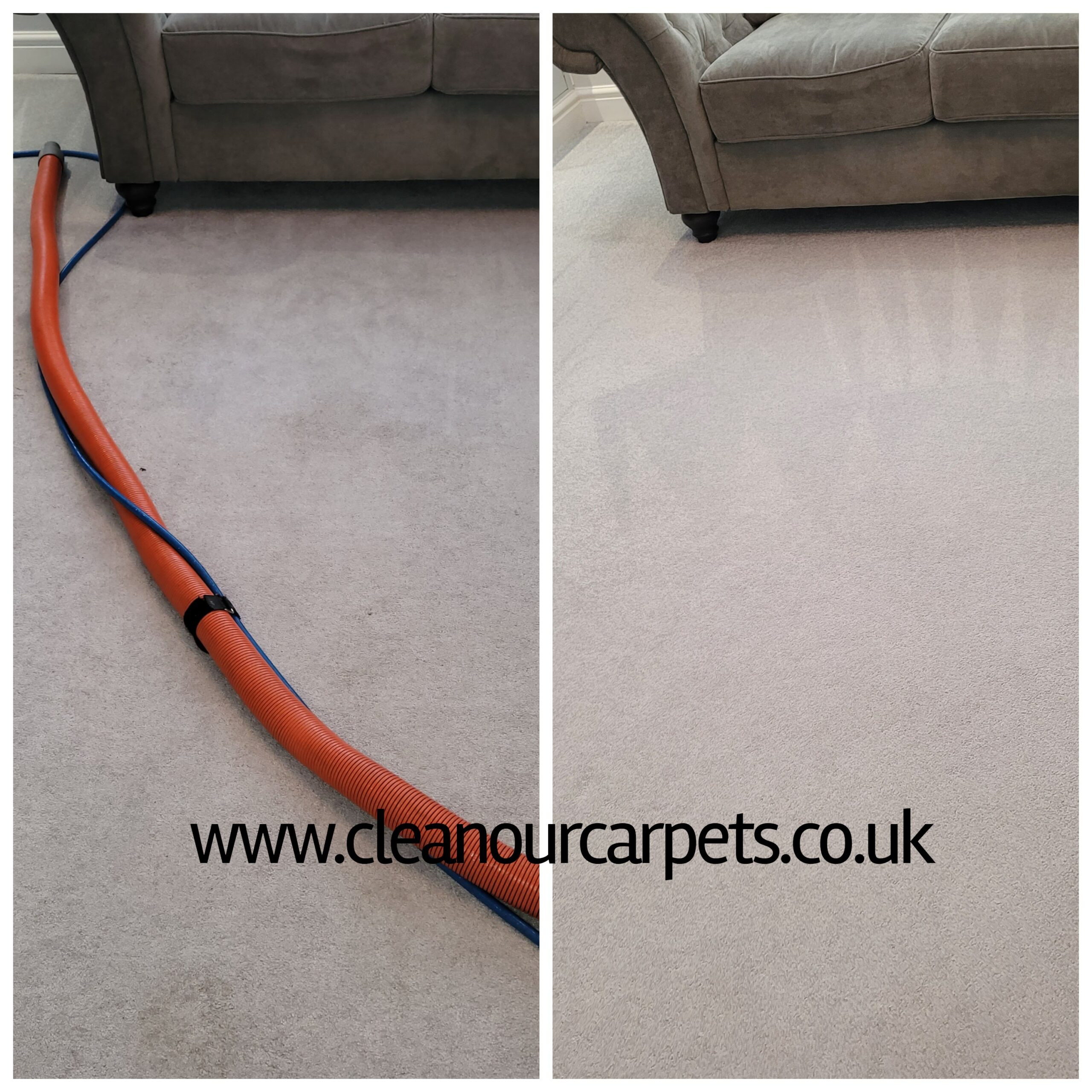 Not all St Helens carpet cleaners are trained, or even insured.
Being in this industry for many years, we have dealt with a lot of unusual issues. Like the clothes you wear, you require them to be fresh and stain-free. Why? You don't like them to smell. If you've spilled something, you need that blemish removed. You don't want your clothes to be shown if they're dirty or smelly, so why with your carpets?
Removal of dirt and grease from textiles is very relaxing, and therapeutic, which I know is quite sad for some people. It can be hard work, but with my many years of experience, I can remove many marks, even some difficult ones. Our chemical knowledge helps us remove smells your pet has made or any spillages children have made. Removal of coffee, tea, urine, or even red wine is very common. You could say I'm an alchemist.
Experience counts along with thorough practical training, use of specialist tools to complete any work. Solutions at our disposal range from a pH level of 2.5 to an alkaline score of 13. Gels for Blue TAC, makeup, vomit, rust, tea, or coffee removal.
But using my skills on your furniture not only puts a smile on my face. I hope I do the same for you.
In our business, we offer a service to both commercial and residential clients.
Carpet Cleaning St Helens
This customer contacted us as they were due to end their tenancy agreement and as part of the contract they had to have all carpets professionally carpet cleaned. We like to visit customer's homes to carry out a survey. This allows us to determine what work needs be be carried out but also to set expectations. We see so many properties that are in terrible states that require extra work to revive them.
Here we were dealing with odour extraction plus stain removal. 
Setting up our truck-mount at steam temperature along with water pressure at 300psi. Prior to any work beginning, we vacuum and pre treat the carpet with an alkaline solution. The carpets were left clean, soft and smelt amazing.
Our team provides you with a stress-free experience. We want you to enter our contact number into your phone, so call us first in case of future events and tell your friends about us.
Qualified to refurbish your leather couch or fabric sofa. As we have seen everything in our sector, we use chemicals that are suitable for any purpose, our knowledge, to achieve the best possible results. I think I should write a book about the problems we deal with.
Such as a customer walking in asphalt.
Why call us?
Experts in our field for over twenty years.
I ventured into this industry wet behind the ears.
We had a company with many clients who asked for the complete package.
So as not to disappoint, I took up training with the Ncca and Iicrc.
All practical exercises with exams. The school did not give out its certificates to anyone. You had to complete a course that had a benchmark of 90%.
Such a high score benefits us with our insurance policy.
This was way back in 2000.
What machinery do we use?
If you expect significant results, you need superior truck mounts, quality chemicals, and training that our industry offers.
Could you imagine picking up your furniture and putting it in the washing machine?
That would be great. Well, our results would be similar.
Our system of hot water extraction or you may know it as steam extraction. Operated through our truck assembly or powerful portable extractors. Temperatures can reach up to 150c. We use other methods such as dry or low humidity methods. I would discuss this with you in your free survey.
Ever endured a red wine or coffee accident, or while painting skirting boards and ups? Tried unsuccessfully to remove this with your shop product?
When we survey, we need to understand which fibre or tissue we are dealing with. Marks or odours that need to be removed then set your expectations for the result. Sometimes, they cannot be moved. Maybe you have tried to extract this yourself. You have either sealed or bleached this, or the fibre is natural, like wool.
Another part of our investigation is odours. A moisture test helps us to identify potential problems. Of thumb, we can remove most pee with our chemical and steam extraction process. There are situations where the underlay is too wet and now contaminated, which would mean that the pad needs to be thrown away and replaced. We can do this for you.
Our equipment is powerful which means we can work from over 150 feet away from the van. We can use up to four vacuum devices at a time, which gives us a huge amount of vacuum suction power. This will maximise moisture removal and ensure items can be back in use as quickly as possible.
We also have a high water flow rate at our disposal, which can range from zero pressure to 1200.PSI should not exceed 400.
Upholstery is more delicate, so pendant on its structure, water pressure ranges from 50 to 150 psi. It is about control and precision. We must action this at the correct psi and temperature.
It amazed customers at how polluted the water is when we empty our tank. We become nose blind when we see something every day. Their fabrics have different colours. We call this deep-rooted dirt, which I can guarantee you will also keep bacteria, allergens, and anything else that is microscopically small.
We always hear when we go to the right that it is taking off the shoes on the door.
Stop
Our advice is the opposite of this myth.
We recommend keeping your feet covered.
Simply keep the soles of what you are wearing dirt free. Wipe them on the doormat or put on a pair of slippers. Why do I hear you ask?
The reason for this is that your feet carry odour, which is transferred over time into the filaments.
I bet if you get on your hands and knees, have a good sniff. It will amaze you at your find.
Another problem with socks is the rocking that you see. Fibres of socks get caught. If this has happened to you, an easy way to undo this is to use a gentleman's electric shaver. Just run it across the surface. This will remove any bobbling for you.
In the picture above, darker areas are quite pronounced. This would have contained grease, marks, plus microscopic contamination.
Stains were first treated. I massaged an applied chemical into the fibres and then left to dwell for 20 minutes. This was repeated. On the second application, everything was now lifting.
With very hot water at 300 psi, we worked more slowly than normal, allowing several wet and dry passes in some areas. Even in hot water was acid. This neutralized all the chemicals.
We then used a bonnet pad to go over the area, which helped more moisture.
When asked by the homeowner how long it would take to dry, we advise about 2 to 3 hours.
In addition, we helped the customer return all furniture to his room and put foam blocks under the wooden legs.
Foam blocks act as a barrier between moisture and wood and prevent any discoloration, but allow moisture to escape.
Once this was completed, our stain guard was applied at an extra cost. This will act as a barrier to any future spillages. Very effective if you have a busy home or young children.
You may contemplate renting a machine to tackle the work yourself. We would advise you not to. For this reason, any damage you cause will be irreversible. From shrinkage to odours. And for the sake of a free quote, our cost could be comparable to the rental costs for the same work.
Tip of the day 
If you have a fluid accident, here's what to do.
1 / Put a dry towel over the surface and apply pressure.
2 / Never rub as this will distort the fibres.
3 / Repeat until you are happy.
4 / If a stain remains, please call us. We will offer you a simple homemade spray solution that solves most of the blemishes.
 Carpet and Upholstery cleaning St Helens.  Call  07787 347010